Bermatingen Engineering works


Dipl. Ing. Schadnusch Nejad
After graduating as a Master of Science at Mainz-Bingen University of Applied Sciences, Mr. Nejad worked in various departments and business sections of Robert Bosch GmbH.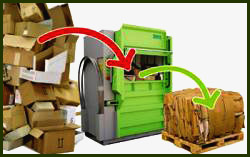 As a member of Rohwedder AG's Executive Board, Mr. Nejad was responsible for the Engineering and Procurement Department. Moreover, he acted as Chairman of the Supervisory Board at Roth & Rau AG, as Chief Manager of Rohwedder Visotech GmbH and as a member of the Advisory Boards in the following branches of Rohwedder AG:
Rohwedder Pematech GmbH, IEF Werner GmbH, Rohwedder, Inc. (USA), Rohwedder Automated Systems, Inc. (Canada), Rohwedder Pty. Ltd. (Australia) and Rohwedder Microtech & Co. KG in Bruchsal, Germany.
Up to September 2005, Mr. Nejad was a member of the Executive Board at IPTE AG, a globally acting company leading in the electronics and automation business. There are IPTE production sites, with a total staff of 14,000 in Germany, Belgium, France, Portugal, China, Singapore and Roumania.
Mr. Nejad has been a guest lecturer at Karlsruhe University's Institute for Informatics, Automation, Robotics and Process Control and, as a business expert, he has also been a dedicated supporter of "Mittelstandplus", a platform installed by the German Government for strengthening German SMEs (small-to-medium enterprises). From November 2007 to November 2009, Mr. Nejad was a member of the Advisory Board of Julius Heywinkel Holding GmbH in Bramsche, Germany. Beyond that, he has been an advisor with the Deutsche Beteiligungs AG and with Nordholding GmbH in Hannover since 2006.