Bermatingen Lodging


Just 8 kilometres away from the beautiful shores of Lake Constance, this family-run guest house offers cosy rooms and a friendly atmosphere in the quiet town of Bermatingen.
The Landgasthaus Zollerstuben's rooms are an ideal base for excursions in the Lake Constance area, and are equipped with comfortable beds, en suite facilities and free Wi-Fi internet access.
In the Landgasthaus Zollerstuben's restaurant, you can enjoy a selection of hearty regional specialities. In warmer months, you can drink and dine in the Zollerstuben's roofed beer garden.
Discover the Zollerstuben's beautiful surroundings on a hiking or cycling tour, or take a trip to the historic town of Friedrichshafen.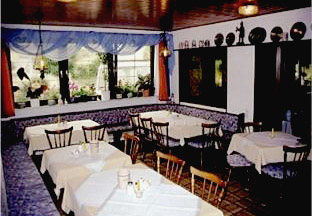 The Bermatingen-Ahausen railway station is just a 10-minute walk away from the Zollerstuben.
Quietly located in the idyllic village of Bermatingen, Hotel Buchberg Garni features a beautiful architecture. Meersburg, Salem and Markdorf are close by.All rooms come with bathtub or shower, TV, Wi-Fi and terrace or balcony.At our restaurant all meals are served in buffet style.Bermatingen is an officially recognised spa, offering numerous sights along with the surrounding villages and cities. We recommend a cycling tour around Lake Constance. Although it is not situated directly on the shores of Lake Constance, the hotel enjoys a very central location – the ideal starting point for day trips to the Black Forest, Upper Swabia, the Allgau region as well as to Switzerland and Austria.